Floor & Wall Coverings
A complete Flooring Solution.
The wide range of shades and textures always in stock along with the
experience we gained over the years makes us the ideal commercial and transport vinyl flooring solution provider in the region.
Homogeneous and hetrogeneous vinyl flooring for:
Health care
Educational Institutes
Retail
Commercial
Pharmacueticals
Electronics
In-door sports facilities
Transport
Retail
The clean and contemporary range of designs are ideally suited to meet the demands of a modern retail environment, including shop floors, mall and store walkways and point of purchase areas.
Indoor sports facilities
High performance vinyl sheet sports flooring conforming to EN 14904, available in 6.7mm and 8.0mm thickness. Designed to perform safely and effectively in multi-purpose indoor sports facilities.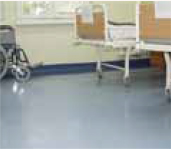 Healthcare
Attractive, high-performance, homogeneous floor covering. Polyurethane reinforcement to provide a lifelong, low-cost, polish free maintenance. Non-directional with neutral colors.
Safety Flooring
High performance safety flooring, which is highly recommended to be used in areas such as healthcare and education. Quartz crystals, aluminum oxide and silicon carbide particles incorporated throughout the full thickness of the vinyl to improve traction and safety under foot. Slip resistance assured throughout the guaranteed life of the product.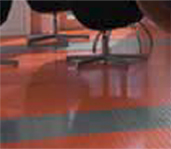 Rubber Flooring
High grade synthetic rubber flooring for quietness.
Resilience and comfort underfoot.
Low profile rubber surface.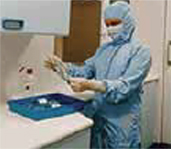 Wall Cladding
Wall cladding sheet featuring a subtle marbleized decoration.
Polyurethane surface treatment provides benefits in terms of hygiene and ease of maintenance. Designed to be welded to floor coverings, to provide a floor-to-wall surface that provides an excellent barrier to dirt and infection. Ideal for wet and hygiene – critical areas.
Accessories
Easy-to-fit flooring accessories designed for use with most vinyl floor coverings. Sit-on and Set-in coved skirtings for attractive and hygienic finishing.